Description
Pressure reducing undergarment for adventure bike riding
We all share the love of the open road, the hum of the engine and the freedom of the adventure ride. But the aches and pains that go along with it? No thanks! Do yourself a favor and make riding super comfy with our innovative Moto-Skiveez Adventure underwear, designed to leave those pesky pains in the dust.
The Moto-Skiveez pad for the Adventure style will revolutionize your riding, providing long lasting comfort while adventure-touring on your dual sport motorcycle. Move from sitting to standing, shifting back and forth, and long hours in the saddle without the discomfort.
MEN'S ADVENTURE SKIVEEZ SIZE CHART
| | | |
| --- | --- | --- |
| Size | Waist | Hips |
| S | 28-31 | 38-40 |
| M | 32-35 | 41-43 |
| L | 36-39 | 44-45 |
| XL | 40-43 | 46-47 |
| 2XL | 44-47 | 48-50 |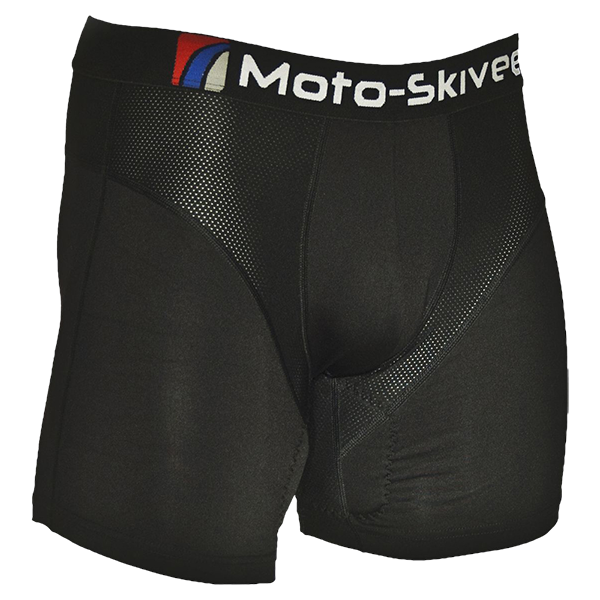 Designed to the highest manufacturing standards using four needle flat seam construction.
Double layered fabric in groin section to provide ultimate comfort and tactile softness.
Mesh fabric construction to provide maximum breathability in critical areas.
Wicking fabric chosen to provide optimum moisture management.
Technology
Comfort Through Innovation
The Moto-Skiveez ADVENTURE pad is comprised of a base malinga cloth, three different types of foam and a silver ion infused covering.
Surface fabric infused with silver ions for permanent antimicrobial, antibacterial treatment.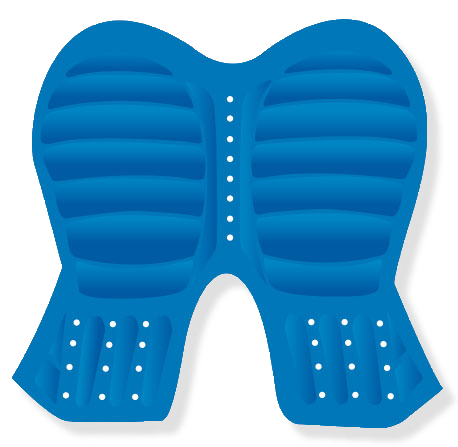 4mm square perforated foam throughout. 6mm memory foam main body. 3mm perforated memory foam in legs.
The padding in the seating area of this design has multiple densities formed with both concave and convex elliptical curves. This feature provides added comfort as the rider moves forward and back.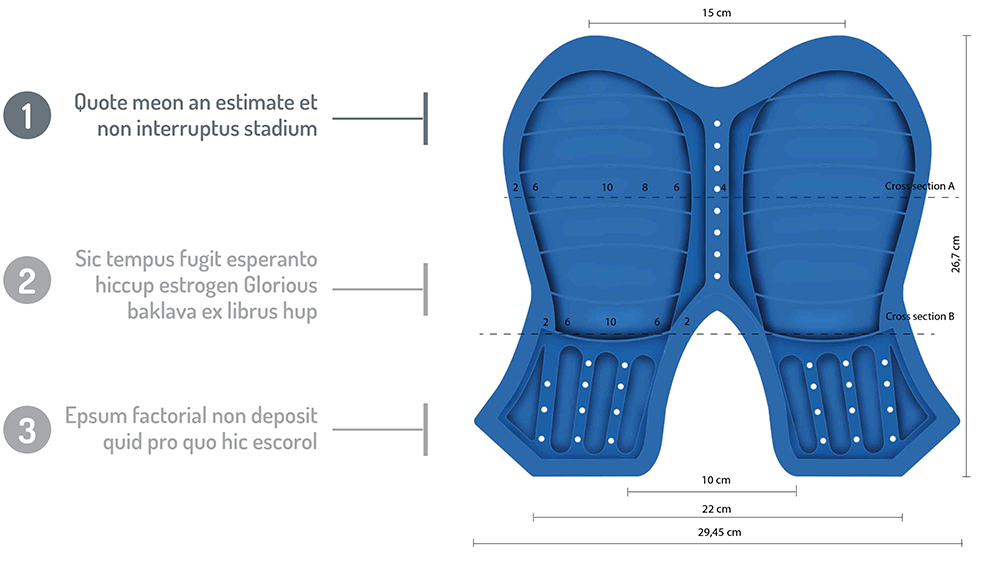 Both convex and concave corrugations with vertical ribs impede irritation.
Constructed with two padded extensions, positioned on the inner thigh of each leg. These extensions have vertical padded ribs with ventilation openings to counteract friction and chafing from repeated standing and seating experienced by aggressive off-road riding.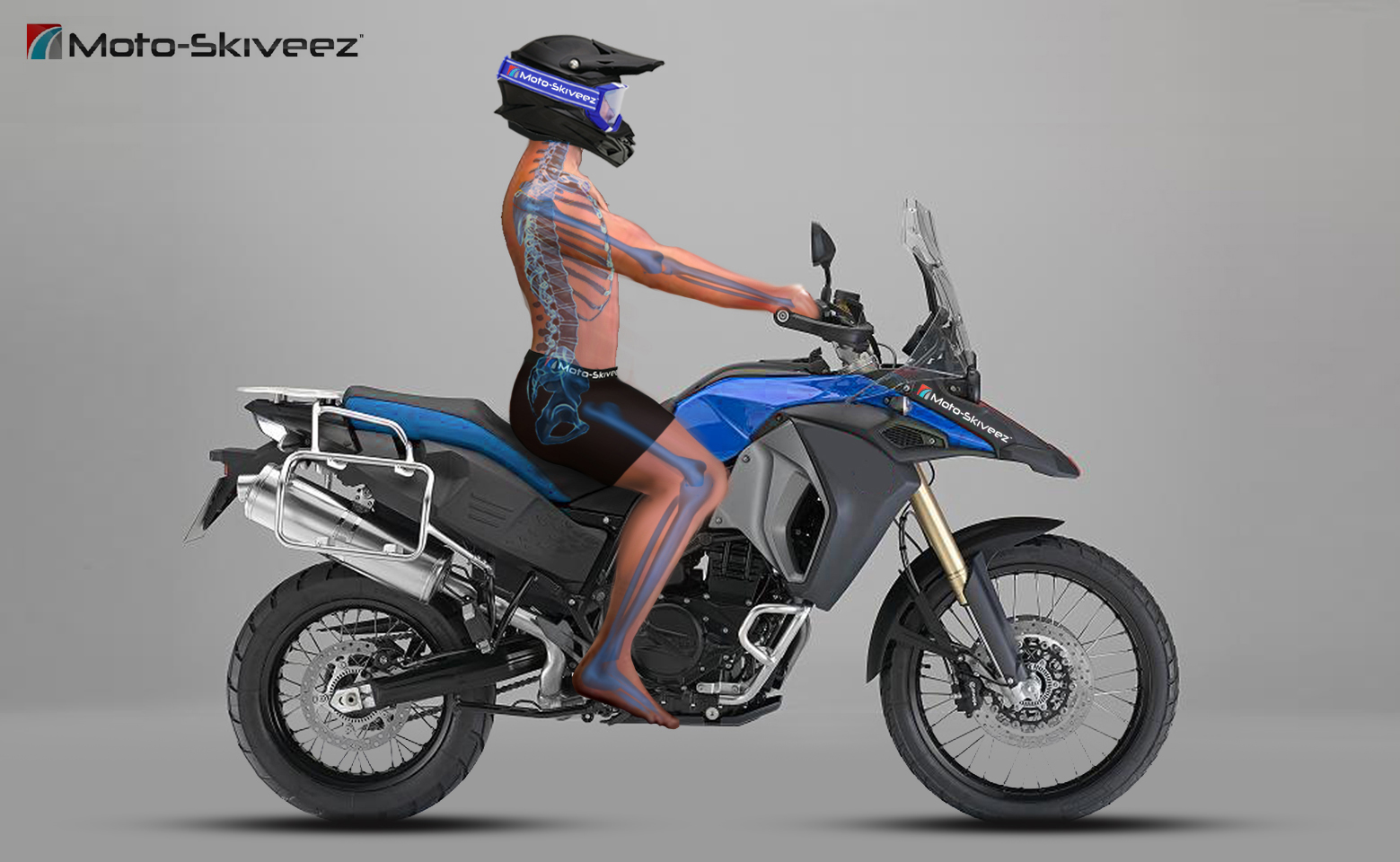 Adventure Motorcycle
Riding Style
Our Moto-Skiveez Adventure is developed for a motorcycle riding position where the knee drops over the seat and below the hip joint. This riding position places additional weight and pressure on the inner thighs and upper groin.
The ADVENTURE style is optimized to reduce chafing. Recommended motorcycles for this style are both modern dual sport and classic motorcycles as well as many modern sport touring motorcycles and dirt bikes. This design functions best for any riding style where you may experience discomfort in the inner thigh region as well as the main seating area.