Moto-Skiveez® are engineered specifically for motorcycle riding utilizing the latest technology in bicycle short design. They were developed at the TMF research facility in Verona, Italy. TMF employs thermal imaging camera systems placed between the rider and the saddle. This technology measures body temperature in the prostatic/ischiatic/perineal /inguinal area.
TMF also uses computerized sensors that reveal pressure applied at the points of contact to enable and determine the correct type of material to be applied. This technology has directed us to develop three distinct garments for different riding styles. We have defined those styles as; SPORT, a forward leaning position experienced on sport bikes, ADVENTURE, an upright position experienced on most dual sport or dirt bikes and CRUISER, a relaxed position experienced by riding most cruiser style motorcycles.
Moto-Skiveez® offer a unique solution specific to each of these riding styles. Each pad is specifically designed to interface seamlessly with the rider's area of seating contact according to their style of motorcycle. Additionally the pads are engineered to inhibit irritation caused from the different forces a rider may experience from riding that style of motorcycle.
Shawn Lupcho talks about the development of Moto-Skiveez.
Moto-Skiveez® listens to their customers and continuously looks for ways to improve their products. Lately, we've been hard at work updating our motorcycle shorts to ensure they provide maximum comfort for an even wider range of body types.
Innovative Base-layers Designed On
Your Riding Style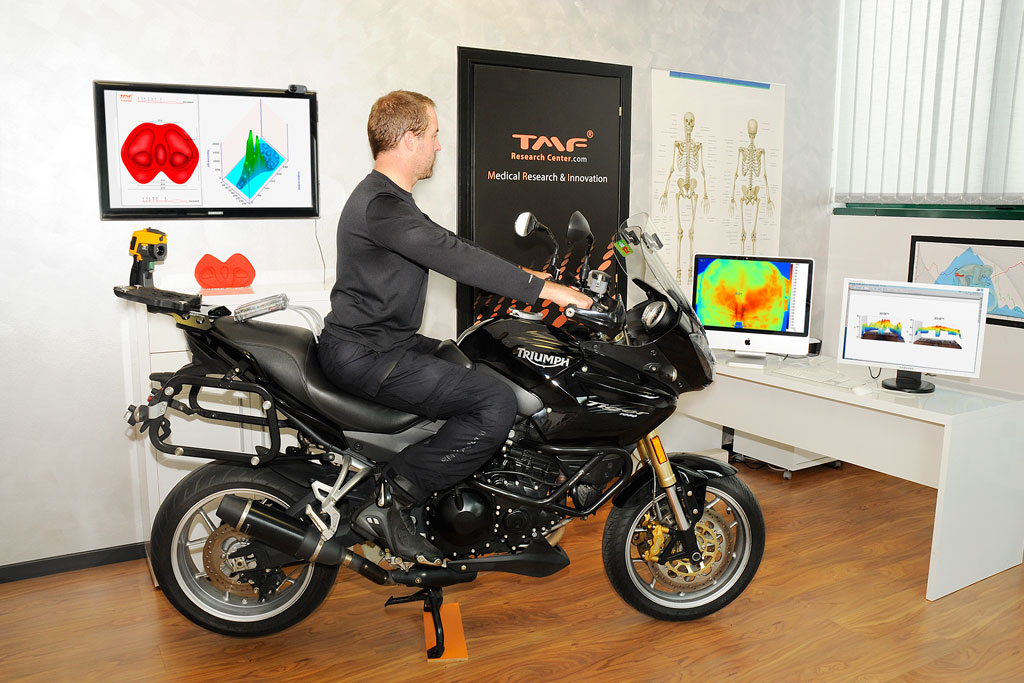 The most technically advanced undergarment available for motorcycling, Moto-Skiveez® innovative designs will improve your riding comfort.
MOTO-SKIVEEZ®  Are Undergarments Designed For Motorcycling.
The area of contact between a rider and the saddle is a critical factor. Most competitive cyclists train every day. If a problem presents itself in the area of contact (saddle sores or a rash), resolving that issue is difficult; prevention is the key. To achieve this, many technical textiles and designs have emerged in the world of professional cycling.
When it comes to riding discomfort, there are numerous similarities between a bicycle and a motorcycle. Many riders alter their saddle in an attempt to improve comfort, even adding gels pads, sheepskins or lattice beads. In most cases this works to a degree. However, regardless of the shape, firmness, design or material between the motorcycle and rider, if the area of contact (skin) becomes irritated, the rider will be uncomfortable. This is where Moto-Skiveez® differs from anything currently on the market.
Each style pad is sewn into a high quality undergarment designed to be worn next to the skin like regular briefs. The base garment is comprised of two different fabrics. The first is a fabric chosen to provide moisture wicking. The second is a mesh fabric selected for its ability to provide breathability. The use of the different combination of fabrics creates a base garment that is optimized for moisture management and breathability. These materials are then joined together using a four needle flat seam construction. This type of manufacturing is employed to create a very high quality garment.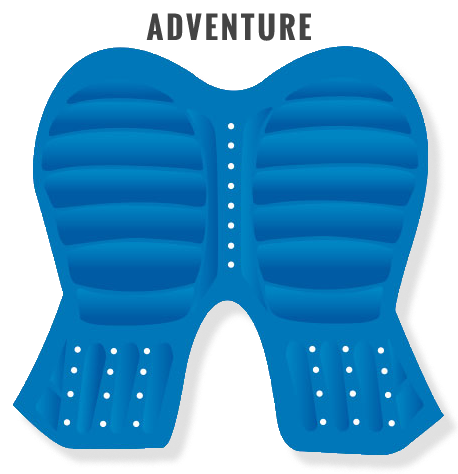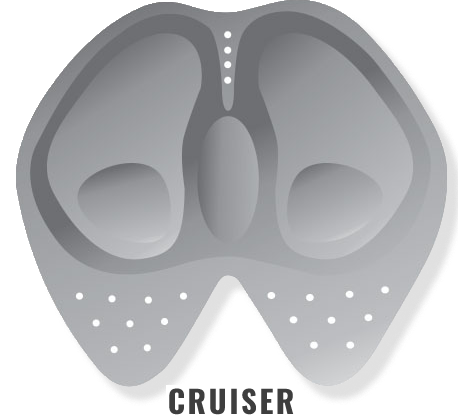 A Breathable & Flexible Pad
Our pads have been optimized to provide maximum comfort for  your particular riding position.
Each pad style has small perforations placed at selected areas to facilitate breathability. The perforations are strategically placed for that pad and are dependent on its intended use. The pads also use a proprietary surface fabric that provides excellent wicking properties, has a tactile softness, is anti-bacterial, and machine washable. This surface fabric is impregnated with silver ions to provide a permanent antibacterial treatment.
Each style of pad is also comprised of different foam densities and shapes. Theses shapes and densities are specific to the contact area for each of the three defined riding styles. The specific combination has been optimized to provide maximum comfort for that particular riding position.